Workshop "Health: Yoga and Meditation": from 28th to 29th September 2019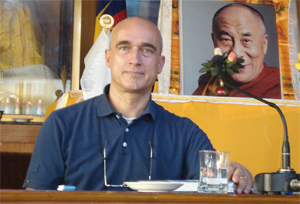 workshop run by Dr. Hugues Gouzènes who has been studying and practising tibetan and indian yogas for more than 30 years, is on a theory - practice mode.

Buddhism is founded on the 4 Noble Truths, that deals with existential condition, suff ering and happiness. The questions of disease and suff ering naturally fi t in this scope. In the Eastern traditions, there is a very rich knowledge on the principles regarding health and original methods based on yogas and meditation techniques dedicated to healing and health education.