Retreat Center: "The meditation garden"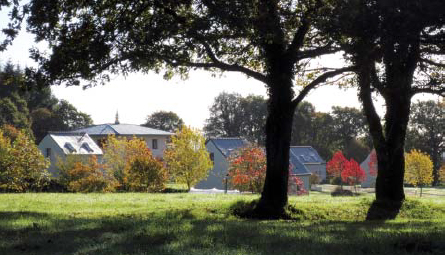 Conceived by His Holiness Gyalwang Drukpa, this center inlcudes the Lama Lhakhang and six houses for the retreats.
Individual retreat : opened to the practionners as well as to any person who wishes to temporarily withdraw from his daily life and/or to discover the buddhist center. An interview is required prior to a first request.
Collective retreats : during the teachings led by Drubpön Pagsam Yongdu, the houses are shared on a basis of 3 to 6 persons. For more information, please contact the center.
See the program and information about collective retreat.
Contact:
For all questions and to book a house, please contact Odette on 06 75 55 64 56 between 11am and 6pm.

Fees : Meditation garden house (for short stays, please bring your sheet - water and electricity are not included)
for collective retreats (3 to 6 persons):

on first floor : 18.00 € and

room for 2 persons : 25.00 €

for individual retreats:

declining prices according to length of stay.

for example : 360€ for one month, 127 € for one week, 62 € for 2 nights.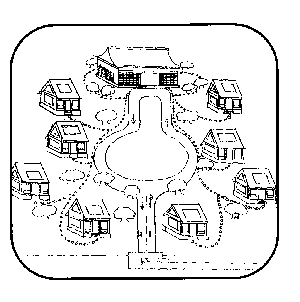 Drawing by His Holiness Gyalwang Drukpa