Ven. Drubpön Ngawang's letter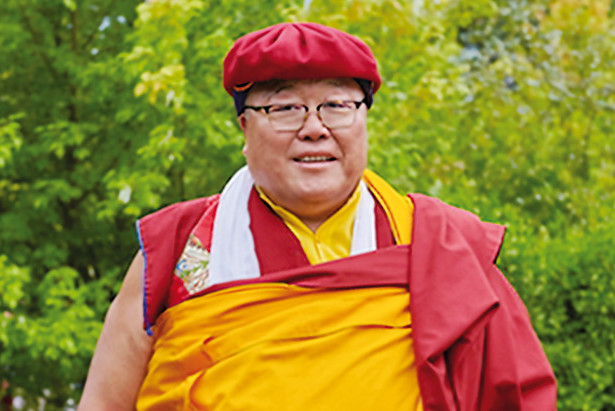 The venerable Drubpön Ngawang Tenzin
Dear Dharma friends,

I present to you my best wishes for this new year of the "Iron Mouse".

The past year has been a very rich one, since His Holiness Gyalwang Drukpa, accompanied by 25 nuns, gave us the joy and honor of coming to the Drukpa Plouray Center. His Holiness taught on Yangtik, Chod Sengey Tsewa and Amitayus. He was delighted by his stay at Drukpa Plouray and warmly encouraged us to continue our efforts on the path.

I really wish I could invite His Holiness every year but it is complicated.

Indeed, receiving a master requires a lot of work and corresponding finances. Therefore it seems to me that receiving His Holiness and the nuns who accompany him every 2 years is a sound compromise.

Last year, we also welcomed their Eminences Kyabje Gyaltsen Tulku Rinpoche and Kyabje Khenpo Tringa Rinpoche who enlightened us with their wisdom and knowledge.

His Eminence Kyabje Thuksey Rinpoche will be coming at the Drukpa Plouray centre in July 2020. We will thus be able to listen to his teachings and to practice in his presence.

It is important to appreciate the great opportunity we are given to be in their presence and to receive their blessings and teachings. It is an invaluable occasion that we should not pass up.

I renew my encouragements to you to come again and again to listen to the teachings and to persevere in your practice. The joyfull eff ort is a quality that, as a practitionner, we should cultivate.

My prayers go with you.
Drubpön Ngawang Tenzin Pagsam Yongdu
Representative of His Holiness Gyalwang Drukpa in Europe