Ven. Drubpön Ngawang's letter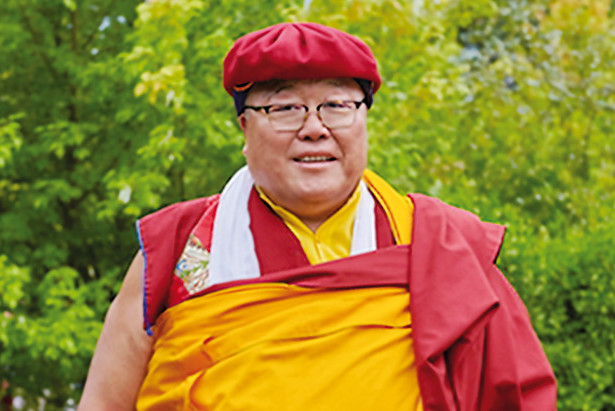 The venerable Drubpön Ngawang Tenzin
Dear Dharma friends,

As this new Iron Ox Year begins, I present to you all my best wishes, all my Tashi Delek.

The past year brought to the world great difficulties and major changes. This collective karma refl ects the law of cause and effect.

Nevertheless, through technology, we tried to help out sentient beings by implementing online teachings, retreats and practices. I deeply thank all the people who made this possible.
We will continue this way until next summer and, if the health situation is suitable, our activities will normally resume as from the month of July.

I also intend to visit the European centers once, provided of course travel is allowed.

There are no plans this year to welcome His Holiness Gyalwang Drukpa, His Eminence Thuksey Rinpoche or other masters. It is preferable to wait a while more.

His Holiness Gyalwang Drukpa very regularly asks me for news. He remains very present and attentive to his students, and constantly grants us his prayers and blessings.

In difficult times such as the one we are going through, we must show patience, kindness and care to others. To respect the precious human existence, one's own or that of others, is a priority.

My prayers go with you.
Drubpön Ngawang Tenzin Pagsam Yongdu
Representative of His Holiness Gyalwang Drukpa in Europe