His Eminence Kyabje Gyaltsen Tulku Rinpoche to France between next April 10 and May 10
With the full support of His Holiness Gyalwang Drukpa, I have invited His Eminence Kyabje Gyaltsen Tulku Rinpoche to France between next April 10 and May 10.
His Eminence will stay in Plouray from April 12 to 22nd to give teachings of an inestimable value on Tsangpa Gyare's teachings on the 7 Links of Interdependence.
It is very seldom that a Master should accept to give such teachings, therefore we must be aware of the exceptional opportunity we are offered.
Kyabje Rinpoche will also teach on Mahamudra and will bestow the Guru Dewa, Vajrayogini and Vajradhara empowerments. From the depths of my heart I beseech you to do your utmost to attend this event in Plouray.
The monastic community, the board members, the residents and all the Drukpa Plouray members shall strive to greet this Great Yogi in the most proper conditions.

Drubpön Nawang Tenzin Paksam Yongdu
Representative of His Holiness Gyalwang Drukpa in Europe.
His Eminence Kyabje Gyaltsen Tulku Rinpoche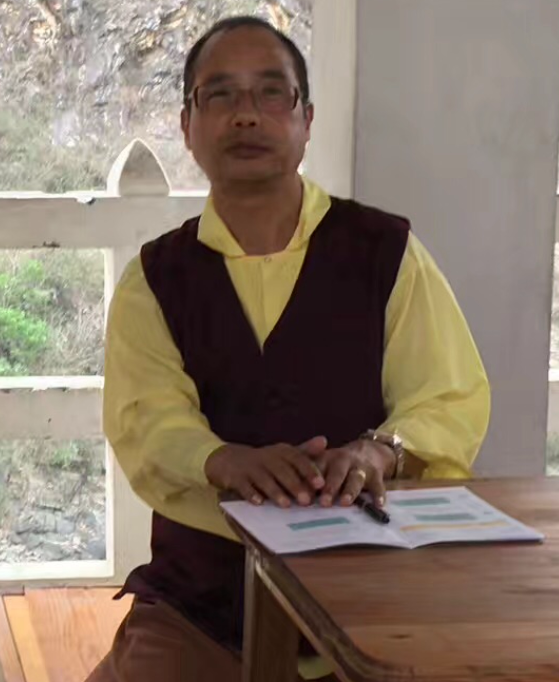 Kunzang Tenpai Gyaltsen is more commonly known under the name of Gyaltsen Tulku Rinpoche. He is a realised Yogi Master who was born in Bhutan in 1953. He was recognized at the age of 9 by one the main disciples of Shakya Shri: His Eminence Kyabje Lama Seunam Zangpo Rinpoche.
Gyaltsen Tulku Rinpoche studied for 10 years in Darjeeling under Drukpa Thuksay Rinpoche, Khenpo Noryang Rinpoche and Khenpo Ngawang Choeda Rinpoche. He also received teachings from His Holiness Dudjom Rinpoche and also His Holiness Tenzin Teundroup, the previous 68th Je Khenpo in Bhutan. He received from Lama Seunam Zangpo Rinpoche the transmissions of power and the main instructions of the Kagyu and Nyingma traditions.
After having practiced Ngondro over a period of 5 years, Rinpoche spent 6 years in retreat practicing the 6 Yogas of Naropa. Today he is recognized as a perfectly accomplished yogi.
Kyabje Rinpoche is currently in charge of 9 retreat centers in Bhutan where hundreds of monks, nuns and many lay people benefit from His guidance.
As an acknowledgement to His accomplishments, Rinpoche officially received from His Holiness Tulku Jigme Cheudrak, the current 70th Je Khenpo in Bhutan, the title of perfectly accomplished Yogi. Therefore, His Eminence Kyabje Gyaltsen Tulkou Rinpoche is the only Master allowed to wear the orange-and-white colored Zen, symbolizing His perfect command of the Mahamudra and Dzogchen practices.