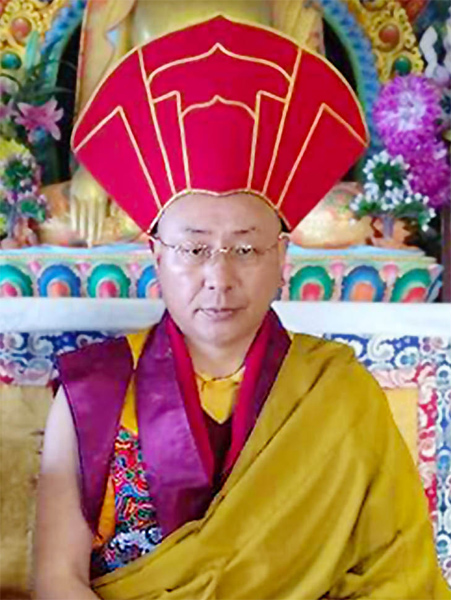 His Eminence Kyabje Khenpo Tringa Rinpoche

Teachings on the Prajnaparamita
the Perfection of Wisdom

26th December 2019
to 1st January 2020
at Drukpa Plouray




paper programme
His Eminence Kyabje Khenpo Tringa Rinpoche
His Eminence Kyabje Khenpo Tringa Rinpoche
His Eminence Kyabje Khenpo Tringa Rinpoche, born in Tibet in a family of yogis and yoginis, is one of the most learned master of the Drukpa Lineage. He is also known for his great realisation in all the lineages of Tibetan Buddhism. Since 2012, he is the head of Zigar Shedra Buddhist university in Darjeeling, where he oversees the training of lamas and of young Tulkus. Author of numerous books and of commentaries on fundamental texts such as the sutra of the Perfection of Wisdom or the King of Aspiration Prayers, he also wrote the biographies of the 300 masters whose statues adorn the Lama Lhakang at Drukpa Plouray.
PRAJNAPARAMITA
PRAJNAPARAMITA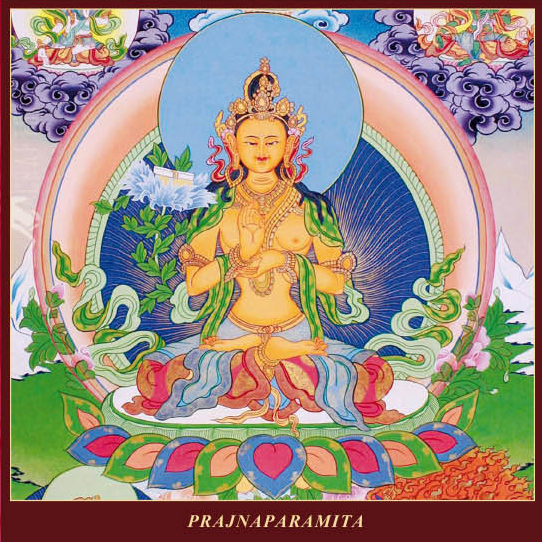 Buddha Shakyamuni taught the Heart Sutra on the Vulture Peak, at Rajgir. Establishing the fundamental connection between Compassion and Wisdom, the "Heart of the Perfection of the Wisdom" is one of the most precious texts in Mahanaya Buddhism.
Sharp as a sword, he attempts to open us up to the experience of suchness through the negation of what is not.
Programme
Programme
Thursday, 26th of December
6 pm : Practic of Amitabha with Tsok offering

Friday, 27th of December
9:30 am : Practice of Riwo Sang Chod
3:30 pm : Teachings on the Prajnaparamita
6 pm : Practice of Mahakala
8:30 pm : Practice of Chod Sengey Tsewa

Saturday, 28th of December
10 am : Teachings on the Prajnaparamita
3:30 pm : Continuation of the teachings
6 pm : Practice of Mahakala
8:30 pm : Practice of Chod Sengey Tsewa

Sunday, 29th of December
10 am : Teachings on the Prajnaparamita
3:30 pm : Continuation of the teachings
6 pm : Practice of Mahakala
8:30 pm : Practice of Chod Sengey Tsewa

Monday, 30th of December
10 am : Teachings on the Prajnaparamita
3:30 pm : Continuation of the teachings
6 pm : Practice of Mahakala
8:30 pm : Practice of Chod Sengey Tsewa

Tuesday, 31st of December
10 am : Teachings on the Prajnaparamita
3:30 pm : Continuation of the teachings
6 pm : Practice of Mahakala
9:30 pm : Practice of Chod Sengey Tsewa
and great Ganacakra, Celebration of the New Year

Wednesday, 1st of January
10 am : Practice of Green Tara
Mandala offering by the members of the European centres and long life ceremony. Katags offering by all the attendees.

end of the retreat